Weight lifting is a popular sport. Both men and women enjoy it. Most people have memberships at the gym where they can get get personal attention from trainers and use the gym's high tech equipment. Some people also want to set up a home gym with weight lifting equipment so they can do some of the exercises at home. If you want something like that, here are some things that you should consider.
Best Weight Training Equipment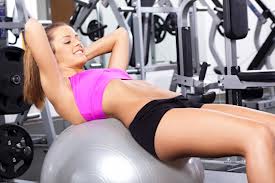 First, you have to see if your home has the room for it. Weight lifting equipment come in many styles and configurations. There are basic models to the very fancy models that can take up an entire room. If you just have a corner of space, you may not be able to fit a big set of equipment. So, make sure that you buy something that you can fit into your space.
Also, look at how much you can afford. Fancy equipment can cost thousands of dollars. If that is not in your budget, you may need to start small.
Look for flexibility in configuration. You want a set of equipment that you can use to do various types of workout outs. No doubt you have routines to strengthen your arms as well as your legs, so your equipment should be able to accommodate both types.
See if your weight lifting equipment can be expanded. If you need to start with the basic model, see if you can add accessories and attachments down the road to make it a more comprehensive workout machine.
If possible, try out a floor model and see if you like it. Showrooms of retailers that sell sports equipment should have some models on display. Try them out and see if you like them. As with all purchases, find the best quality for the best value.