if your into bodybuilding and lift weights then there's always time to watch the odd bodybuilding movie to get some inspiration.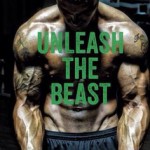 I've watched a number of weight training movies and in this article I will be noting my 5 favourite ones. When I watch movies then I like to feel motivated to work out right then and there on the spot. And many times I actually find myself doing a few push ups, chin ups and actually wishing I had a weight bench infront of me to start training.
Here's my pick of the the top 5 best Bodybuilding movies of all time

#1 – arnold schwarzenegger's – Pumping Iron
This has got to be my all time favourite. You will get to see both amature and professional bodybuilders prepair for contests
#2 – Bigger Stronger Faster
Watch this to educate yourself on muscle enhancing drugs. This is extreme bodybuilding at it's best
#3 – Evolution of BodyBuilding
This is an excellent all round documentry where you get to see the biggest names in the industry say their storey. Learn from the best and do better…this will let you do that
#4 – Pumping Iron 2 – The Women
This is an excellent documentry showing you real life women / lady bodybuilders. For the guys that lack inmotivation then just take a look at som eof the determination and focus of these women and learn.
#5 – Generation iron
if you want to know what it takes to compete in Mr Olympia then this documentry is the one for you. It followers bodybuilders that are training to compete for mr olympia and shows you exactly what it takes. hint…it's not for the faint of heart