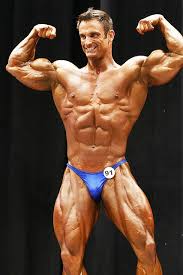 It seems like wherever you turn today it is all about fitness. Eating right, staying in shape and getting proper exercise are the constant messages being drilled into us every day. This has led to the rise in people interested in bodybuilding.
Exercising and building up your body is something that both men and women, young and old are now getting into to. With the rise of the internet has come a lot of information on how people can go about building up their bodies. Bodybuilding is not just about lifting weights, it is more about a complete lifestyle. If you have never lifted weights before or been on a diet, then you will have a lot to learn when first starting out.
Bodybuilding Basics

It is recommended that you start out slow when taking up bodybuilding as to not get discouraged. Too many people quit before they even get started, then wonder why it is difficult to lose weight and get into shape. You need to have patience in the beginning and work your way up as you build your weight lifting stamina. It takes time, but nothing good comes over night.
Have a gameplan going in. Do you want to work out a gym? Is a personal trainer something you need to get motivated? How about a friend who would like to get into shape with you? Whatever you decide, your bodybuilding regiment should be well thought out. If you have a plan that is concrete and in front of you each day, it is much simpler to reach your goals.
Know the right exercises to build up your body. Thanks to the internet it is now much easier to get a list of exercises that can be performed to help get your started. You need to learn proper form and technique so you don't get hurt.
Following a good bodybuilding plan is very important in the beginning. If you train the right way and are persistent, you can accomplish anything!